wondering how to wear your bandana?
here's a few ideas we came up with to help get you started! we are rooting for you!!
xo, jenni earle
The Girlboss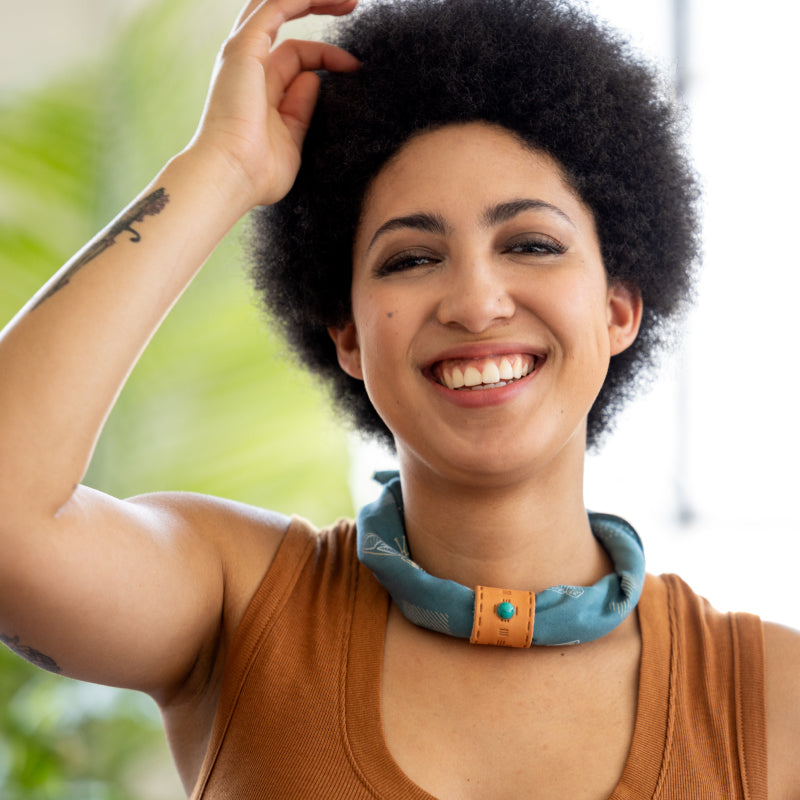 Regular price
$34.00
Sale price
$30.00
Unit price
per
For a pop of color and a mantra that will help you command any room you walk into, try wearing your jenni earle bandana in "the girlboss" style. Start with the bandana flat, pattern side down, then fold in half diagonally into a triangle. Now, fold upwards from the corner three times to create a long band. Finally, thread any of our leather slides on to the band, or even use a fun oversized ring from your own collection. Go get 'em!
The Scout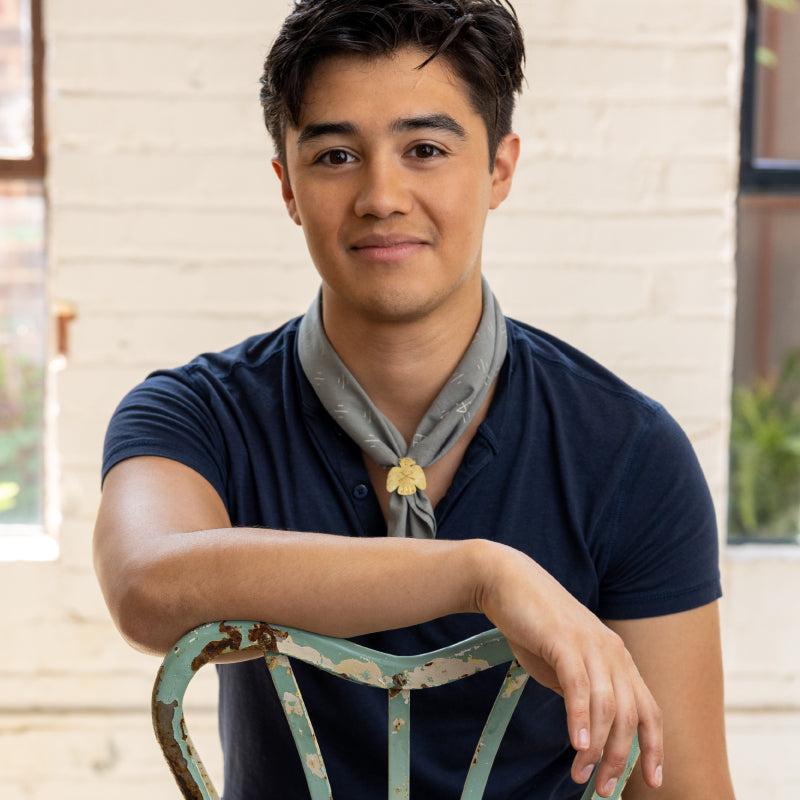 Regular price
Sale price
$34.00
Unit price
per
Show the whole troop how it's done: fold your bandana into a triangle, then fold the opposite corner in on itself to make a band. Wrap around your neck, and poke the ends through our Brass Thunderbird slide, adjusting for comfort. You just earned your style merit badge.
The Earle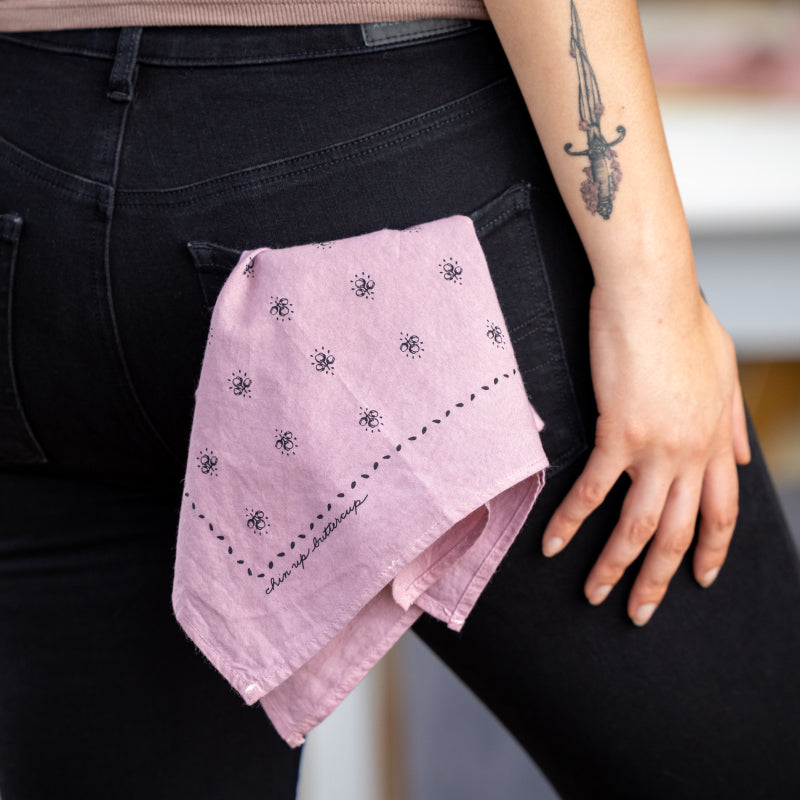 Regular price
Sale price
$34.00
Unit price
per
…the style that started it all, an homage to the hard-working hands of Papaw and how he kept them clean in the garage. To add practicality and pizazz to your backside, fold your bandana in half, then fold again. Stick half in the pocket, and leave half hanging over the top. When you're stylin' like Grandpa Earl, you've got strength and bravery tucked right in your back pocket.
The Hat Band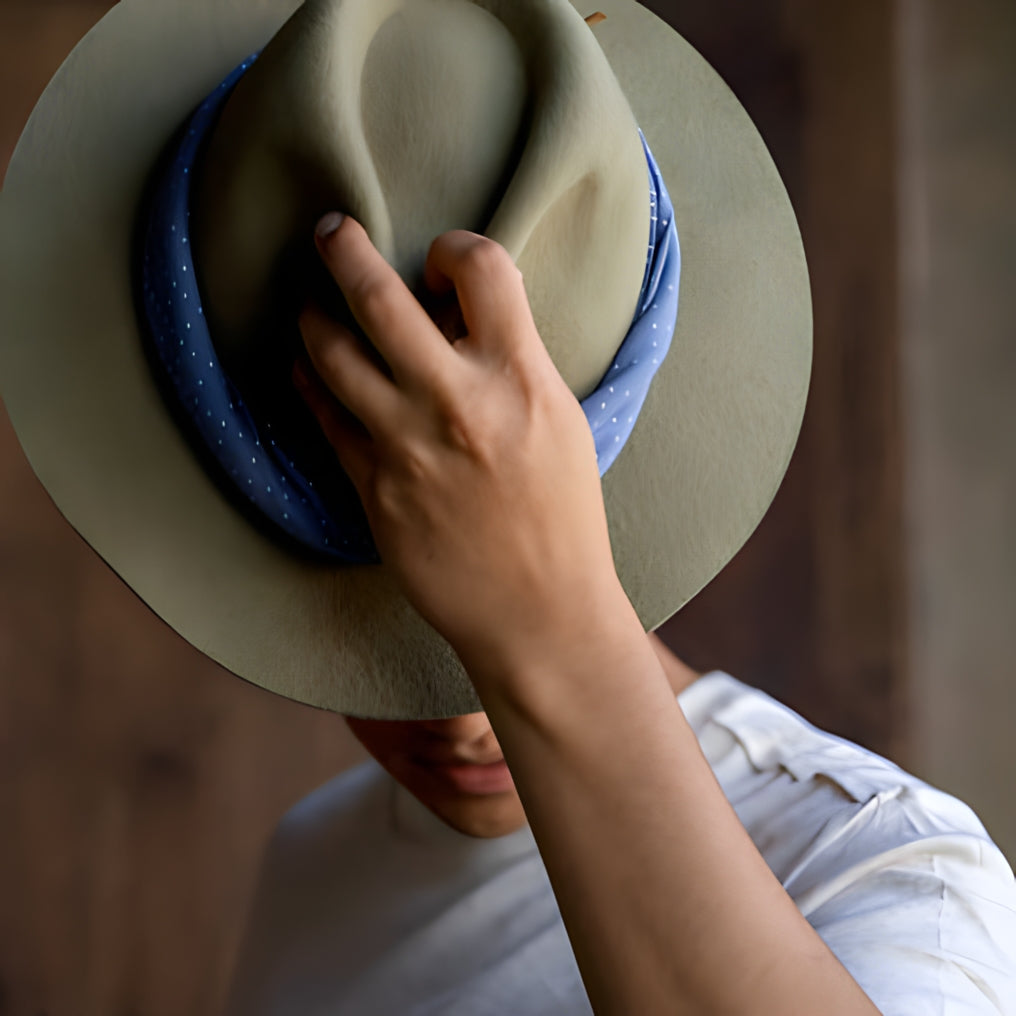 Regular price
Sale price
$34.00
Unit price
per
Nothing old hat about it. Dress your beloved lid with a bandana for a band. Simply roll your bandana and wrap it around the brim. Tying a knot to one side will create the effect of a (cloth) feather in your cap.